Wrap Around Heat Pack - Spring Fling
$54.95
Filled with Australian grown Lupins, our Wrap Around Heat Packs can be secured around your waist for hands free movement! 
"Look mum! No hands" 
100% cotton covering
Size Small - Recommended for Women Size 6-10 | Men Size XS-M
Size Large -
Recommended for Women
Size 12-20
| Men Size L - XXL
Size XL - Recommended for Women size 20-26 
| Men Size XXL - 5XL
 What are Lupins? Lupins are a type of legume. The benefits are as follows;
No odour
Won't sweat when heated
30% lighter than wheat and rice
Retains heat longer
Plot twist - you can also use it as a cold pack! To use as a cold pack, place it into a freezer bag and store in the freezer. 
Heat Instructions - DO NOT OVERHEAT - FOR USE IN MICROWAVES ONLY
Microwaves are different - just like us. These are guidelines only.
Start with placing the heat pack in the microwave on high for 60 seconds. If not hot enough, place back in for 15-second intervals until it reaches your desired temperature. 
Keep instructions and read carefully.
Take care when in use and heating.
All 
heat packs
 are handmade so not every heat pack
 is the same - Print Directions may vary as we aim to minimise wastage. 
Designed & manufactured in Australia. 
Customer Reviews
Write a Review
Ask a Question
05/03/2022
Georgia O.

Australia
I recommend this product
******* fantastic. This has been my 3rd or 4th order now. I keep buying them for me and my family too. I am obsessed!!
02/03/2022
Ebony D.

Australia
I recommend this product
I LOVE THIS THING
I absolutely love it! It is a total game changer!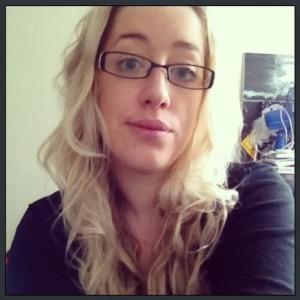 ES
10/02/2022
Ellen S.

Australia
I recommend this product
Almost perfect
This heatpack holds a great, even heat for long time and they are generously sized. (Obviously the material is super cute too!). My only complaint would be that the velcro straps are quite stiff and not very comfortable. Another suggestion would be to make the straps removable to make this heat pack more versatile.
30/12/2021
Martha P.

Australia
I recommend this product
Christmas Present
I bought this for my SIL who has just finished breastfeeding her youngest child and needed something extra to look after herself and 3 kids! She's used it a few times and I have heard nothing but a GLOWING REVIEW will definitely buy again!
28/12/2021
Tayla F.

Australia
I recommend this product
New best friend
Have been using this cold for my back during early pregnancy has been so soothing